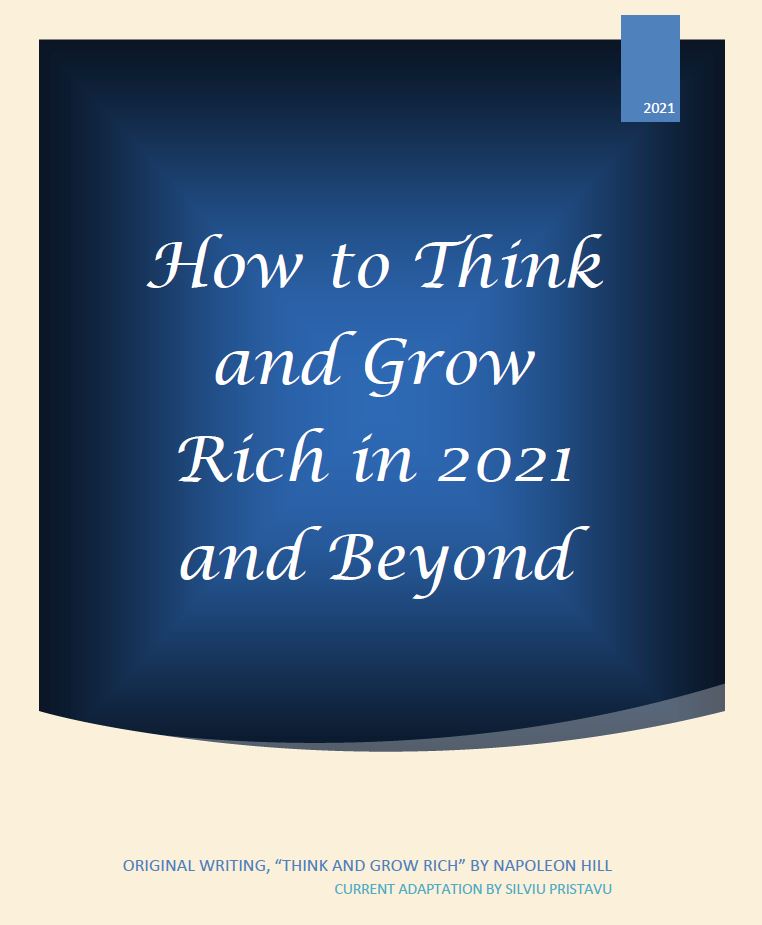 Have you read Napoleon Hill's book Think and Grow Rich?
This is pretty much an upgrade!
Here you'll find the same rich and valuable information adapted to suit the language and currency of 2021 for an easier understanding.
A printable version of the "Self-confidence Formula" that you can sign, date ad stick it where you can see it daily
Printable Self-inventory questionnaire
Printable Self-analysis test
Printable Self-analysis causes of failure
If you have questions, suggestions or in need of any kind of help understanding, or applying the information you'll find throughout this e-book, that has not been presented already before the end of it, send me an email at silviu@arenes.pro and I will get back to you as soon as I can.
Hope you'll enjoy it and you'll have fun with it.
You are blessed… live up to it!