Daily Affirmations for Improving Health
Improve your mind and body health with affirmations delivered to your inbox daily.
Here is what you have to do:
- Click the button below and pay now for access
- Check your inbox daily
- Open the emails and read the powerful affirmations
- Enjoy your new healthier body
Here is what you'll get:
- New powerful affirmations in your inbox every day for the next 28 days
- A feeling of increasing vibration daily
- Increased positivity daily
- A boost of Confidence
- Improved health
- Email support
- Satisfaction guaranteed or your money back, no questions asked.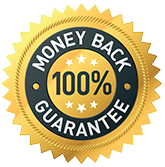 You have 30 days from the date on the receipt to email silviu@arenes.pro and request a refund if you're not completely satisfied with the program.