I was searching the internet for ways to lift your mood and found things like: Be optimistic! Be happy! Exercise! Spend money on others… yeah, I know, right? apparently there is a study dated back in 2008 (that's what I read on this website) and they found that spending money on others will boost your wellbeing.
The thing is: there are hundreds of sites that explain: why you have to be positive, why it is important to be optimistic, why exercise is good for your mental state, but when comes to telling you what to do… "for only $29.99 a month we will keep you happy" – NETFLIX can do the same!!!
What I was looking for, was something that can help in an instant to lift your mood. I feel down, what do I do? Other sites would give 10 simple ways to improve your mood, 21 things to do when you need a boost. I don't want 10, 21 or 50, I want 3! – short and simple; like a painkiller: you have a headache take a pill and you're good to go!
Sometimes you wake up in the morning and you don't feel like getting out of bed, so you need a good reason to do that. Most of the time we just think "I have to go to work" or "I must look after the kids" and we use these sad reasons as fuel. Don't take me wrong I don't believe going to work or looking after somebody is sad, "have to" and "must-do" are. "can't wait to go to work" and "I would love to make you breakfast" sound totally different and that's why we're here!
I think of human being as a complex machine (body) with a complicated engine (brain) that needs fuel to run (motivation). "have to", "must-do" only gets you moving… is like a poor-quality fuel that doesn't help your engine perform. We want something better, we want to perform better, so here's what does work for me:
Gratitude
Smile/ Laughter
Motivational quotes
I can't guarantee all 3 will work for you but they do make miracles for me and I recommend you give them a go. Here is how:
Gratitude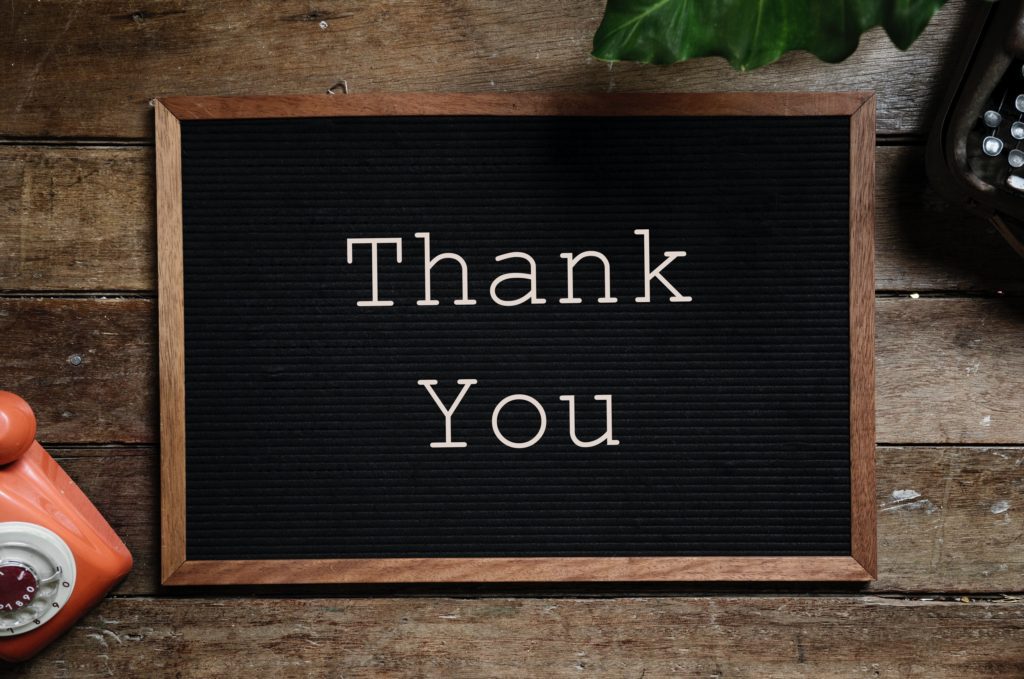 It is probably the highest form of improving your attitude, success, and health (both physical and mental), in the long run, but how does it work for our instant need?
Being grateful for what you are and what you have pushes your energy drainers out of your mind. "I am tired" – is a common expression we use to express a state, where our mind refuses to fight any further to stay active and alert. Our body has enough energy to illuminate a whole city! – it's hard to believe a single bulb, like yourself, may be able to use all that energy. Truth is by declaring "I am tired!" you call for action and ask your body to slow down.
Gratitude is your "solar panel"! Point it towards what you are and have and show gratitude towards the things that fill your life, your batteries will start recharging and you'll fill with liveness. At any given moment you can see around you and inside yourself something to be grateful for, no matter how grey the moment you're living looks like.
To start with – you are alive! Be grateful for that; can you breathe? – be grateful for it! Are you dressed? – another thing to be grateful for; did you sleep in a bed? Did you have sheets on your bed? Do you have running water to wash your face in the morning? Electricity to make a coffee/ tea? Food?
Just think how lucky we are – you're reading this off the internet! Obviously, you have a computer or a smartphone. There are people in this world that must walk for miles to get clean water and if you say I'm not them! or it's not my fault! these are the exact reasons for which you have to be grateful.
The more in-depth you get, the more you realize how rich and lucky you are. Now, that you are rich and lucky, you are happy too! Mission accomplished – mood uplifted! Congratulations!
Smile/ Laughter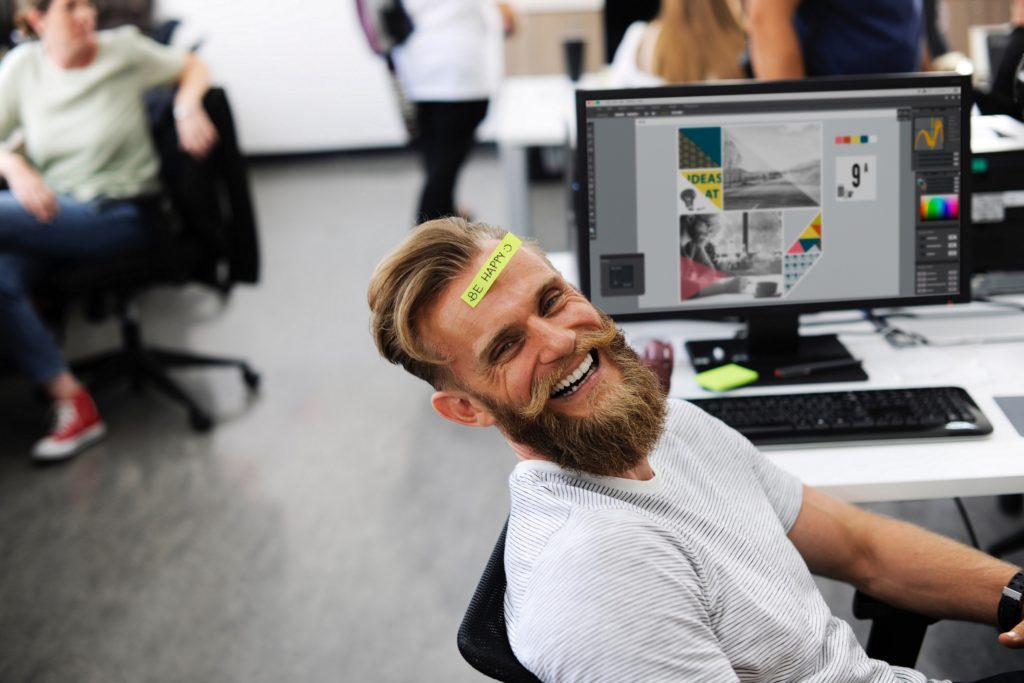 You probably think this is an effect of a good mood rather than a cause. Yeah, if I feel good, I can smile and laugh all day long, but I'm in a foul mood and laughing is the last thing I feel like doing right now. You can't just start laughing out of the blue and what's this got to do with anything anyway?
Medical studies show that laughter is the best cure for any disease. NCBI has a Laughter Prescription on its website explaining the history and importance of humor, the biology of laughter and even have clinical evidence in their article.
But you don't need studies to prove you this. Think of a time when you were laughing your a** off! How good that feeling was? how great did you feel? I can bet you're smiling right now only remembering how good it felt!
So, how do we start smiling when we don't feel like? Here are a few tips:
– think of a good time like the one you did earlier; that will make you smile – it worked once, chances are it will work again.
– think of a friend you love that makes you laugh all the time and give them a call! Who knows, they may have a funny answering machine if they're not available.
– look up on the internet for funny jokes, join a group on Facebook like Just For Jokes and Fun or Jokes and Funny Pictures they have hundreds of reasons to make you laugh!
Motivational quotes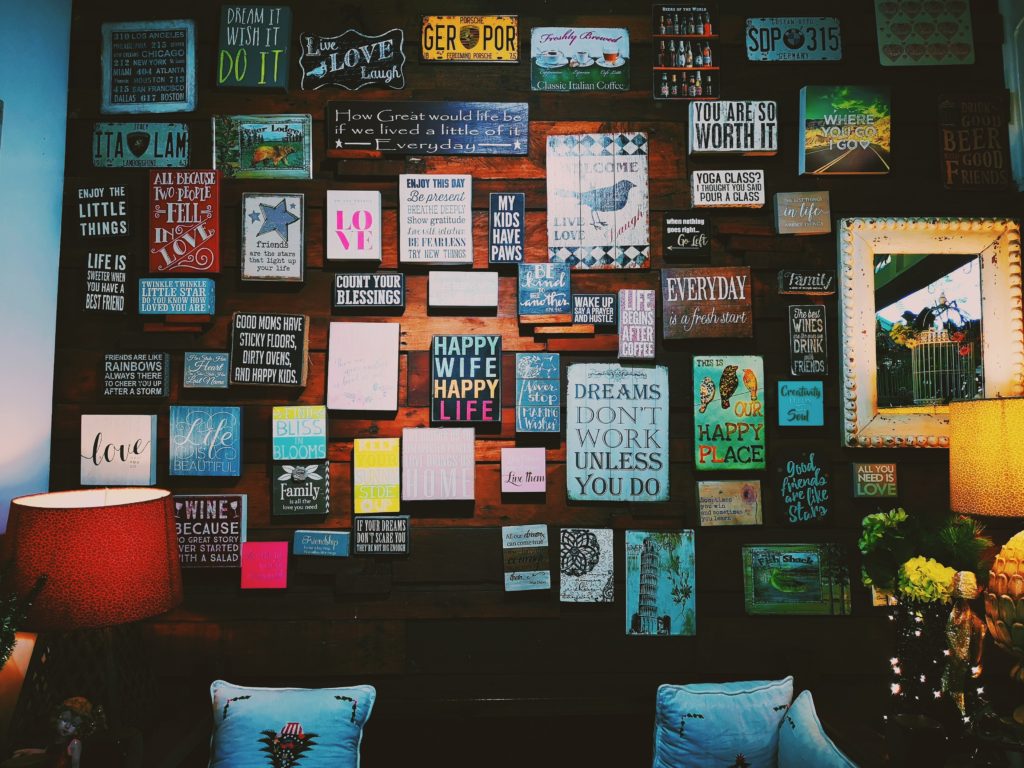 When I need something to boost my morale, especially if I'm working on a project and can't find motivation, or… I remember when I was being employed, sometimes my manager would ask me to do a task without any justifiable or logical reason and "it has to be done" wasn't good enough for me, I would start scrolling through motivational quotes from people I love and respect like: Albert Einstein, Paulo Coelho, Muhammad Ali, Bruce Lee, Theodore Roosevelt, Winston Churchill etc.
The thing is you don't have one or a few quotes to keep them in your back pocket because different circumstances ask for a specific action, but usually, in less than 2 minutes I would find some that apply to the time in need and "push" me into Just Do It! because Impossible is Nothing! (these are my favourite ?).
Hope you enjoyed reading my post at least as much as I enjoyed writing it, and if you have any feedback or questions, or if I can help in any way, don't hesitate to get in touch via email silviu@arenes.pro or through the comment section below – I would love to be of service and I will do my best to get back to you as soon as possible.
You are blessed! Live up to it!
Visit our Resource Store for books and programs.